Welcome to Rock Spring Church. 
We are proud to offer you 2  in-person worship services.  Our contemporary worship begins at 9am that is also transmitted on our Rock Spring UMC Facebook page and a more traditional service that begins at 11am.  At the present time we ask that you wear a mask when visiting on campus.
If you would like to send your tithes and offerings on-line. please check out Jim Kay's video on how to setup up online giving. https://youtu.be/0L6LPEg1zXU
If you are worshipping with us via Facebook, there is now a tab on our Facebook header called "Sign In" that will allow you to complete your on-line tithe and offering giving just as you can on the website version.
We are a United Methodist Congregation with our eyes and hearts set on building and sustaining God's Kingdom by sharing the love and power of Jesus Christ in service and worship. Our church is open to all persons in need of the love of God, the grace of Christ, and the power of the Holy Spirit. (That means you too!)
What do the candles in our Advent wreath mean?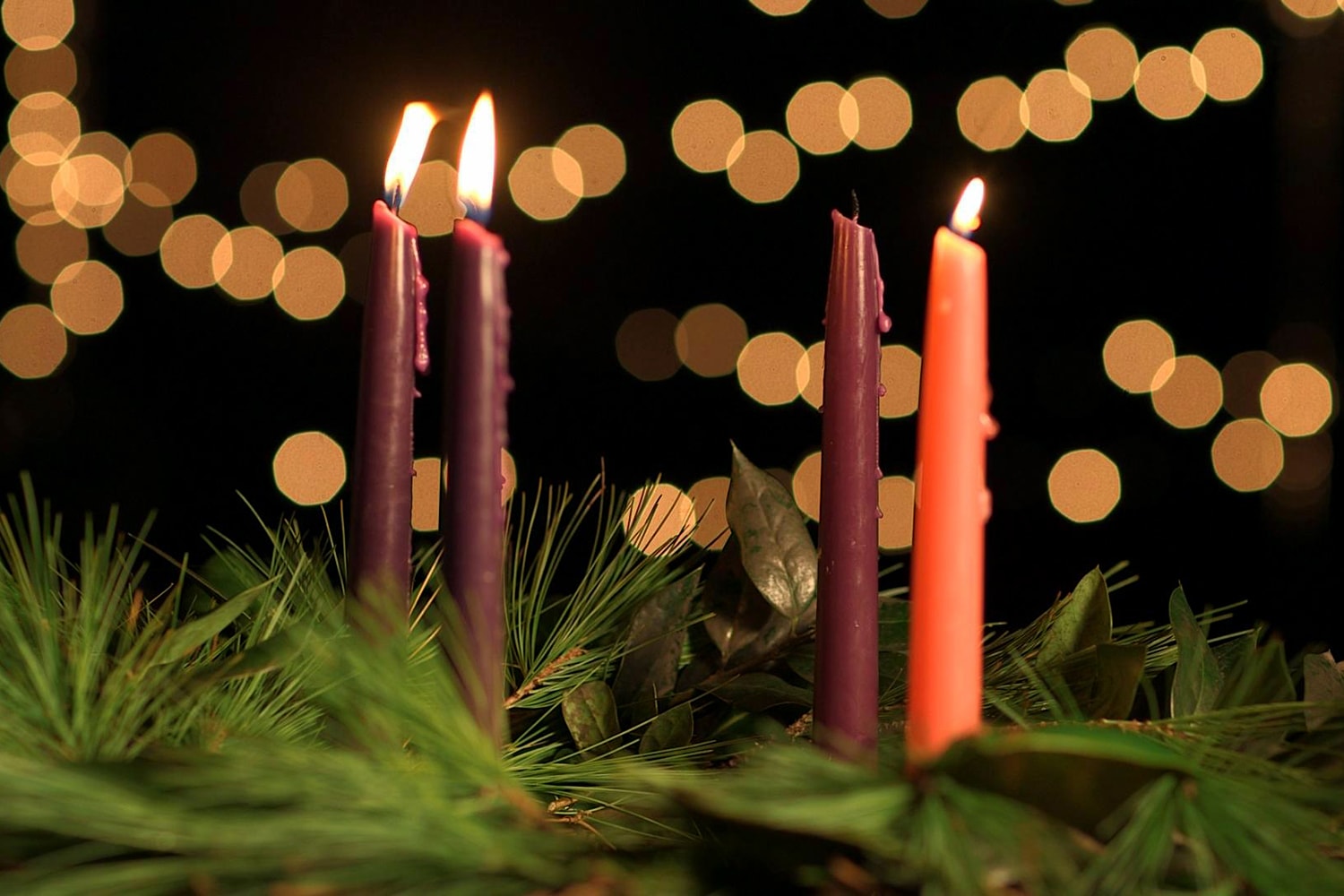 click:  https://www.umc.org/en/content/ask-the-umc-what-do-the-candles-in-our-advent-wreath-mean
Please select the News Feed to see what's happening.
Select People to see our programs and people.
Choose Mission to get involved in serving others.